10 EPIC Hostels in Honolulu (2020 • Insider Guide!)
Honolulu is the place of dreams. The capital of Hawaii is a chilled out city where you can spend days on the white sandy beach trying out watersports, sunbathing and sipping on cocktails. The place of dreams, we tell you.
But there are so many places to stay… and it depends on what you are in the city for. Do you want to linger on the beach? Hit up the hiking trails, or eat your way around the city's great restaurants?
It's all good, there really is nothing to stress about. Check out this list of the best hostels in Honolulu and you'll find yourself booking the perfect place for you in no time. 
From vibey party hostels to chilled out beach shacks, there really is something for everyone.
Quick answer: The best hostels in Honolulu
Overall Best Hostel in Honolulu – THE BEACH Waikiki Boutique Hostel by IH
Best Hostel for Solo Travellers in Honolulu – HI Honolulu Waikiki
Best Cheap Hostel in Honolulu – Polynesian Beach Club
Best Hostel in for Honolulu for Couples – Seaside Hawaiian Hostel
Best Party Hostel in Honolulu – Hokondo Waikiki Beach Hostel

Best Hostels in Honolulu
Best Overall Hostel in Honolulu –  THE BEACH Waikiki Boutique Hostel by IH
$$
Free Breakfast
Free Shuttle Bus
Free Tours
THE place to stay in Honolulu if you wanna have a fun and social time on holiday. This place has got a whole lot going on, which is why we've chosen it as our best overall hostel in Honolulu. From free tours, a free city shuttle bus and even free pizza nights (what more could you want?!), this hostel really is the coolest hostel in Honolulu. And on top of all of that, it's located just a quick stroll to the beautiful beach and local parks.
Best Hostel for Solo Travellers in Honolulu – HI Honolulu Waikiki
$$
Sports Equipment Rental
Air Con
Laundry
Part of a chain of top international hostels, you know what you are going to get if you stay at a Hostelling International (that's HI, btw) hostel: clean, safe and with professional staff who know the area really well and are always willing to help you out.
The best hostel in Honolulu for solo travellers, if you stay here you'll never be stuck for someone to talk to and something to do. They also have loads of watersports equipment free to use for guests, which is an extra bonus.
Best Cheap Hostel in Honolulu – Polynesian Beach Club
$$
Free Breakfast
Communal Kitchen
Outdoor terrace
This is a cool, fun hostel that offers a lot of value for money. With great room rates, a free breakfast and a chilled location close to the beach, it's the best cheap hostel in Honolulu. There's also round-the-clock security so that you and your belongings will always feel safe which makes a big difference to your trip.
The whole hostel is really bright and colourful which really adds to the seaside vibe. Definitely one of the coolest hostels in Honolulu!
Best Hostel in Honolulu for Couples – Seaside Hawaiian Hostel
$
BBQ
Free Breakfast
Book Exchange
You don't get much better than this place for the best hostel for couples in Honolulu. Bridging the gap between mad party hostel and somewhere you can have a nice drink and meet other people, the guys who run this place really know what they are doing. Think cool, laid back beach atmosphere and a great location close to restaurants and the beach, and you have one of the top hostels in Honolulu.
Best Party Hostel in Honolulu  – Hokondo Waikiki Beach Hostel
$$
BBQ
Free Breakfast
Free Events
If you're in Honolulu to party and let your hair down and have a good time then this is the place for you. Located in the middle of the action and just a couple of metres from the beach, this is one of the coolest hostels in Honolulu. The fun backpacker environment really lends itself to having drinks and fun times with new friends, the hostel even puts on frequent events – all of which makes it the best party hostel in Honolulu.
Things DO go missing sometimes…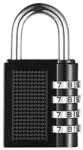 Psst! Heading to a hostel? Don't forget to pack a padlock! It's well worth having one so you can secure your locker and protect your stuff!
Best Budget Hotels in Honolulu
Maybe you don't fancy staying in a hostel this time – perhaps you want a little more privacy and more room for yourself. It's ok, we've got it all worked out with our round-up of the best budget hotels in Honolulu.
East side of Hanama Bay
$
Shared Kitchen
Communal Lounge
Laundry
Midway between a hostel and a hotel, this is a top budget hotel in Honolulu and will meet a lot of travellers' needs. Located close to the trailheads and national parks for keen hikers, there's a lot of natural beauty in the surrounding area. The shared kitchen means you can make meals and keep to your travel budget while the lounge and garden make for a nice chilled place to unwind.
Holiday Surf Hotel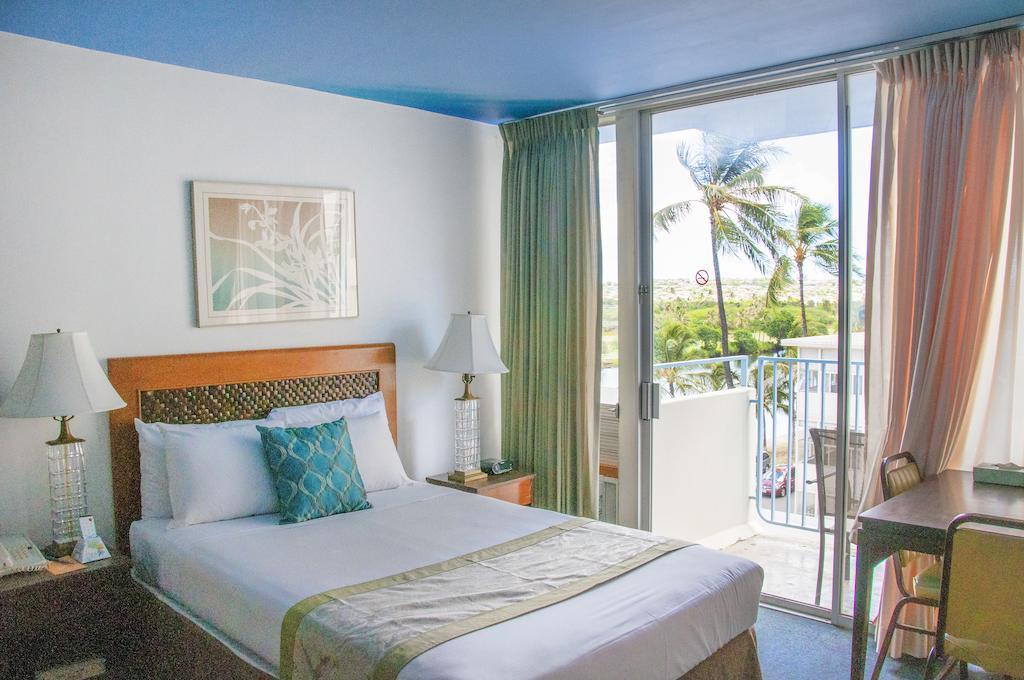 $$
Free Tea & Coffee
Small Kitchen
Free Parking
The rooms in this top budget hotel in Honolulu are massive. Yep, you get a lot for your money here. The beach is close by and some rooms have views of the sea. It's owned by a family who care about their guests and wants everyone to have a good time, which is great for solo travellers
It's a relaxed and easy going place to stay, staying here will be stress-free. Restaurants, shops and all the other amenities you could ever need are a short walk away too.
Ramada Plaza
$$$
Swimming Pool
Fitness Centre
Bar
A little more expensive than other budget offerings in town, this shiny, modern hotel has a lot to offer for the price. If you want to stay somewhere a little more luxurious but still stay within budget, then this is one of the best budget hotels in Honolulu.
Not only do you get massive rooms, but you also get a hotel with a pool and bar! It really is one of the coolest hotels in Honolulu, and the location is close to everything in town as well as the beach.
Stay Hotel Waikiki
$$$
Restaurant
Daily Maid Service
Free Parking
One of the best budget hotels in Honolulu for value for money, staying here means you get to stay in a cool modern hotel close to the beach. Stylishly decorated rooms and huge comfy beds mean you will get a good night's sleep for sure.
The staff are super helpful and willing to help guests out with any requests… and we haven't even mentioned the cool hotel bar that serves up amazing cocktails! Totally one of the top hotels in Honolulu
Aqua Aloha Surf
$$$
Swimming Pool
Fitness Centre
Free Breakfast
We really love this cool hotel in Honolulu. It's got a fun surf style and a really chilled out atmosphere to match. Staying here will mean you'll want for nothing – there's an outdoor swimming pool, a fitness centre and you get a free breakfast on top of that. AND the location is amazing, just a six min walk to the beach. If you're looking for one of the best budget hotels in Honolulu then this is it.
The Best Travel Backpack?!
Pssssst! Not picked the perfect travel backpack yet? The Broke Backpacker team has tried out over thirty backpacks this year! Our favourite carry on backpack is the Nomatic Travel Bag.
Read our full review!
What to Pack for your Honolulu
Here's some gear our editors take hostelling.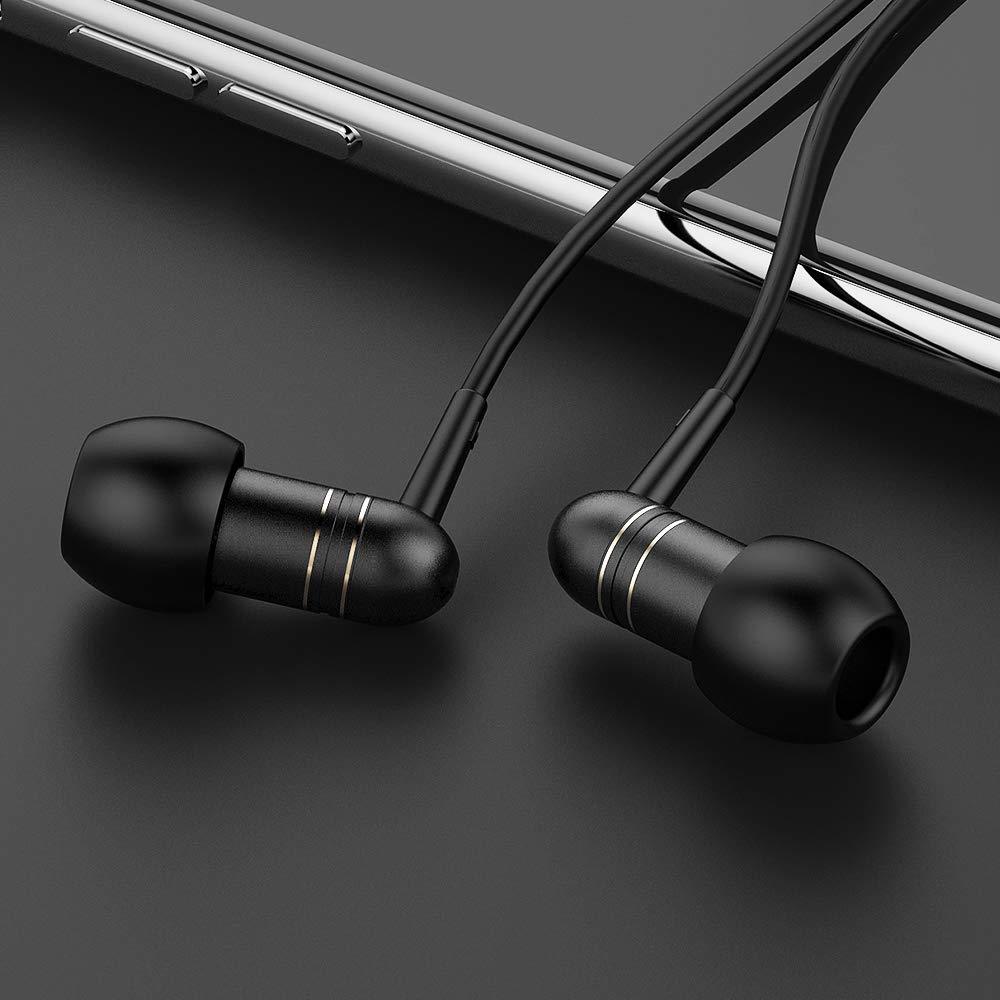 1. Noise-Cancelling Earbuds: These simple earbuds will help you out. Keeping out most of the surrounding sounds, you can either choose to listen to some relaxing music or no sound at all while falling asleep. This can be a life-saver in some unexpected party hostels. Make sure you're well-rested for the next adventures!
2. Power Bank: Showing up to a new city, after a 14-hour bus ride, with a dead phone and no directions to your hostel is a half-awake, messy nightmare. Putting a good power bank in your pack is the best and easiest way to keep your important electronics charged up for those long travel and sightseeing days.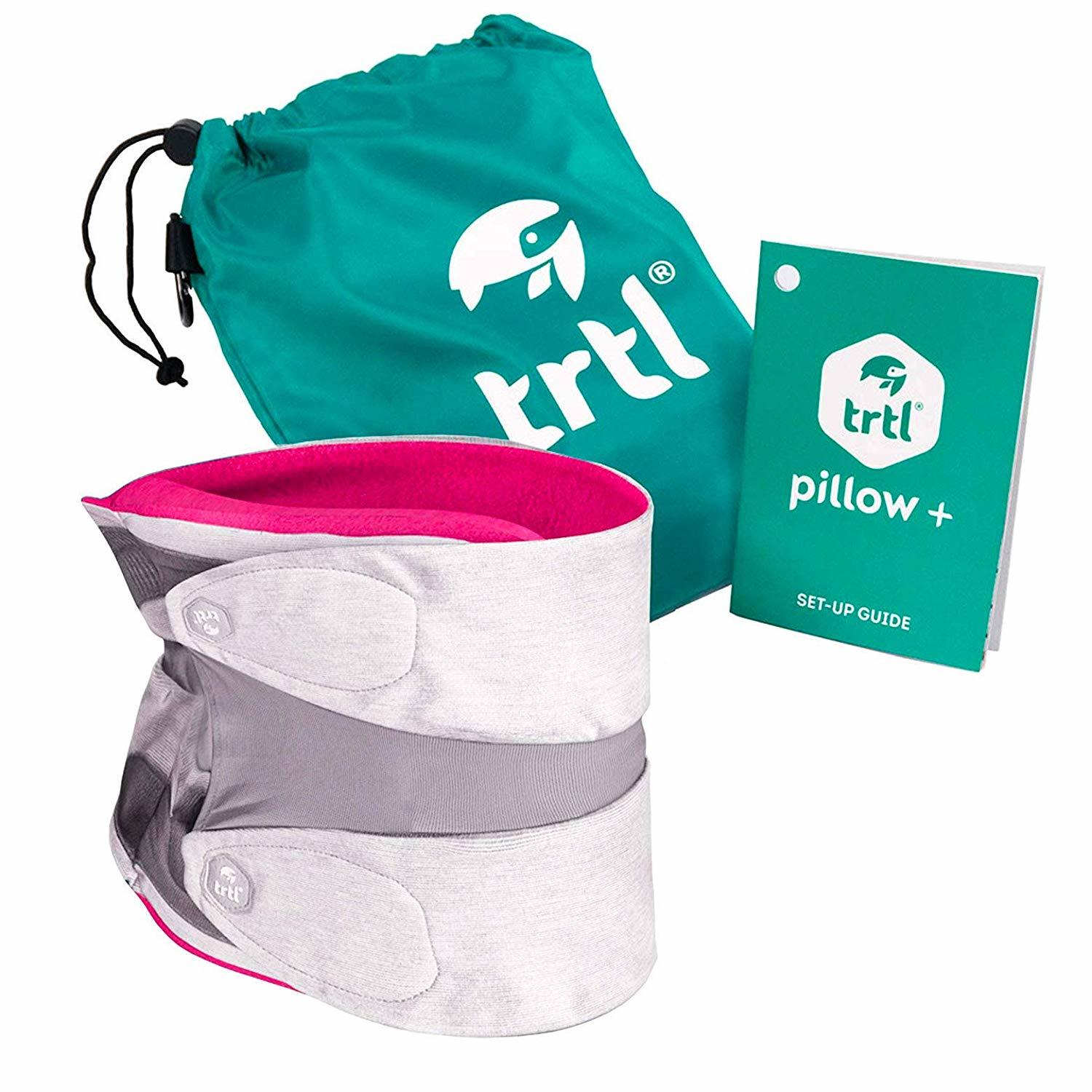 3. TRTL Travel Pillow: Nothing is worse than a sleep-deprived and grumpy backpacker. Do yourself a favour and get some decent rest with this comfortable TRTL travel pillow. The ergonomic design (fancy!) makes it possible to sleep upright, which can be a real struggle with normal neck pillows. Having this cool pillow makes long bus rides or flights way more enjoyable – and who knows, maybe you'll even be looking forward to it next time. If so, leave those guys a good review.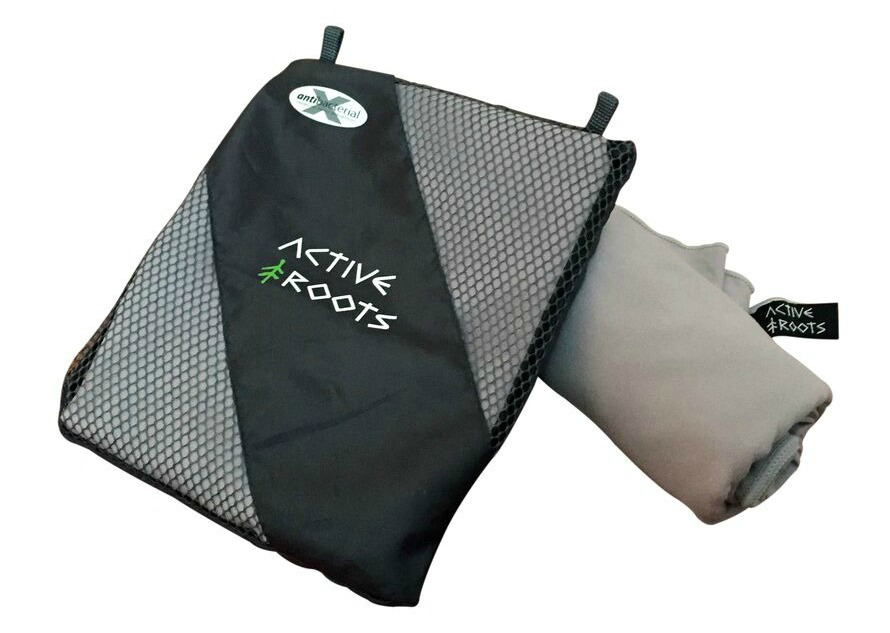 4. Active Roots Microfiber Towel: Having your own towel on your travels is a game changer. The Active Roots Microfiber Towel is perfect for travellers who are looking for a lightweight, quick-drying and extremely soft option. The antibacterial material is super water-absorbent and resists odor buildup because of its antimicrobial material. Ain't technology cool?
5. Active Roots Toiletry Bag: Keep your bath-and-beauty items organized and in the right place with this water-resistant bag. With large compartments, mesh and enclosed clear sections, you can fit everything you might need inside. Hang it up or let it stand on its own – this bag is a must-have for dorm-lifers.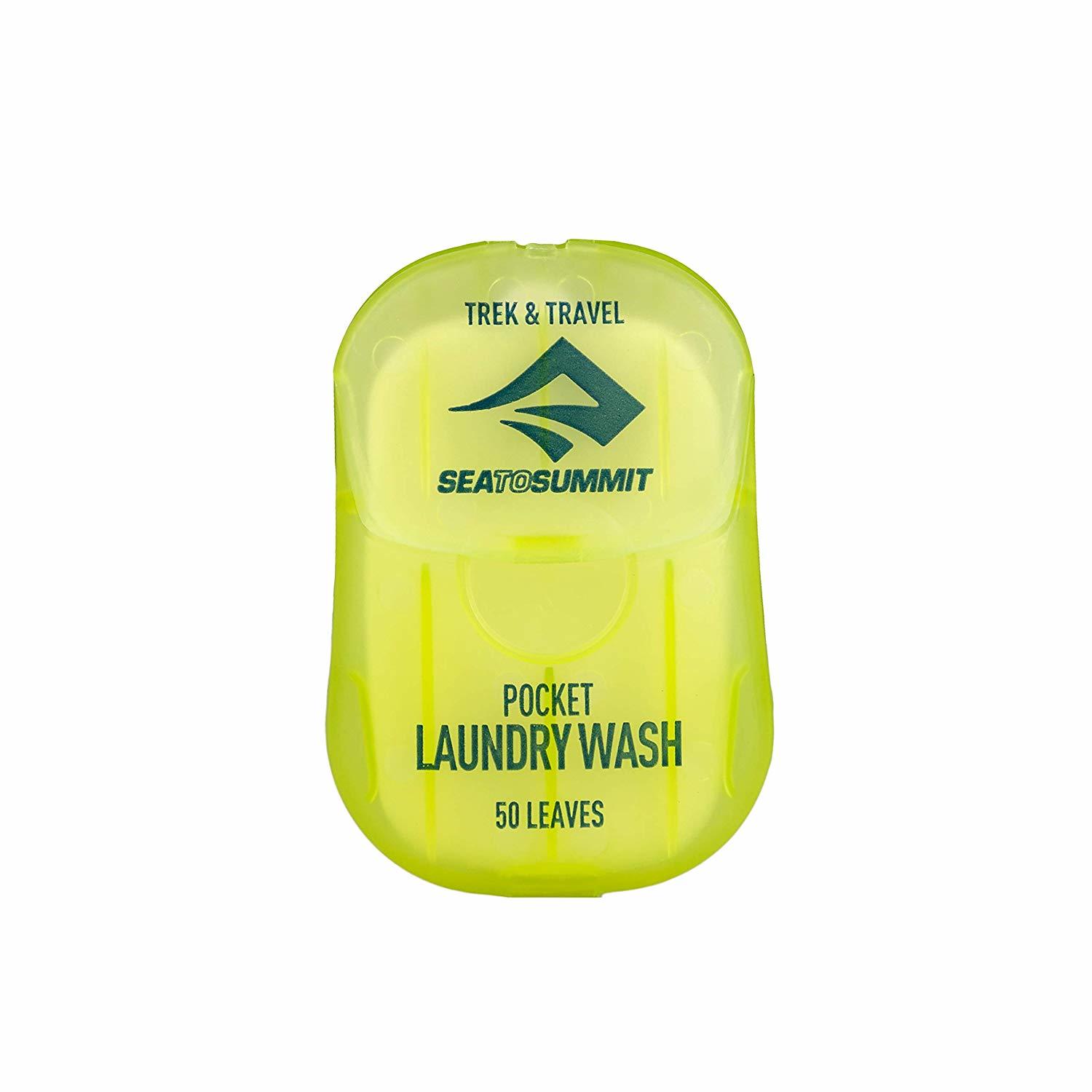 6. Sea to Summit Travel Soap: Soap can be very useful on long travels, but it's hard to carry around. It might get taken off you at the airport or leak in your backpack. This Sea to Summit Travel Soap is the perfect solution for every backpacker with a thought for hygiene. The dry soap is super handy, and it definitely won't leak (there's nothing to leak). One box contains 50 leaves of soap, making sure that you'll be clean, even on longer adventures.
Why you should travel to Honolulu
There you have it. All of the best hostels in Honolulu, as well as a little helping of the best budget hotels in Honolulu, too, so you really can find the top choice of accommodation to suit your trip.
Some of them even have swimming pools and others are so close to the beach that you might as well just be staying right on the beach!
But, if after reading through all of our selection you're still none the wiser, just go for our best overall hostel in Honolulu – THE BEACH Waikiki Boutique Hostel by IH – and save yourself any stress.
Things To Do In Honolulu
These hostels are all so damned freaking awesome that you could easily spend most of your time in Honolulu just hanging in them (especially seen as most as a pool). Tempting as that may be though, there is a loads of cool stuff to do in Honolulu which you cannot miss.
Pearl Harbor
For example, you can visit the historic Pearl Harbor which was the scene of one of the most important events of World War II. Standard Pearl Harbor tickets include the Missouri Battleship, the Bowfin Submarine (cool!) and the Pacific Aviation Museum. Some tour operators also offer transportation to and from your hostel.
Other Activities
In case you find history boring, are craving some excitement or just need to burn of some energy, then there are loads of tours and activities in Honolulu. to choose from including zip-lining, ATV, snorkeling, hiking and sightseeing. The best operators also offer door to door pickup and drop of services.
Travel Safety Tips for Honolulu
Don't forget to sort your travel insurance before heading to Honolulu! We've put together a roundup of the best travel insurance for backpackers – check it out here, or if you're low on time, get a quote from World Nomads, our favorite travel insurance provider.
Getting an estimate from World Nomads is simple – just click the button or image below, fill out the necessary info, and you're on your way!

More Epic Hostels in Hawaii and North America
Hopefully by now you've found the perfect hostel for your upcoming trip to Honolulu.
Planning an epic trip all across Hawaii or even North America itself?
Don't worry – we've got you covered!
For more cool hostel guides around North America, check out:
Best hostels in Oahu
Best hostels in Maui
Best hostels in Los Angeles
Best hostels in Hawaii
Over to you
By now I hope our epic guide to the best hostels in Honolulu has helped you choose the perfect hostel for your adventure!
If you think we've missed anything or have any further thoughts, hit us up in the comments!
Yay for transparency! Some of the links in this post are affiliate links. This means that if you book your accommodation through the site, The Broke Backpacker will earn a small commission at no extra cost to you. Your support helps keep the site going.